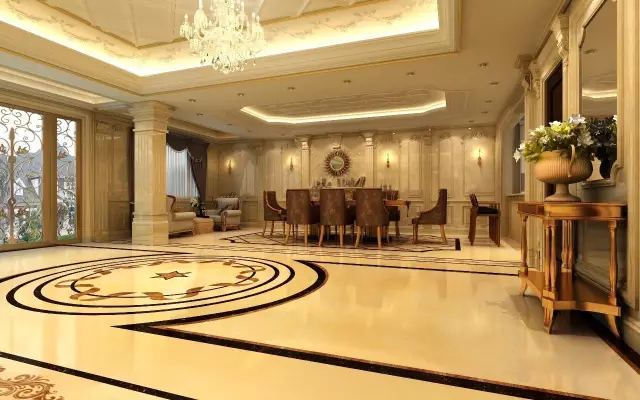 1, the natural properties of texture advantage
First of all, the natural properties of stone on the one hand it makes it with the natural simplicity, and exaggerated patterns, designers can freely ideas divergent thinking, showing creative ideas and intentions, which is very suitable for wall decoration.
Secondly, the texture of stone to make it emit a solemn atmosphere of feeling, so that people living in the club can clearly feel the owner of a higher cultural tastes.
2, personalized differentiation of customization
The continued development of high-end stone custom design will become mainstream
Personalized, differentiated custom services and young people just the pursuit of independence, the spirit of different fit. Of course, in addition to young people, the high-end consumers, will not be satisfied with monolithic stone decoration style. Style is the best embodiment of personal taste.
Once the stone is mined out, through the hands of designers, will shine. The high-end stone is an important trend of classical aesthetic and modern science and technology integration. Market differentiation choice, began to return to the Chinese classical flavor preferences.
3, return to natural wind
Natural wind and modern "one thousand side" of the industrial design against a trend.
In front of the courtyard stood a pure natural stone table, the house full of light, lush vegetation, quiet quiet. This is the people experienced the admiration of foreign culture, after the frenzy of the return of local traditional beliefs.
4, chasing worship
In the home improvement design, "a lot of customers will let us into the 'belief needs' into account, the placement of religious works of art and Chinese style is very coordinated. Said a stone design said.
Ordinary residential only meet people's sense of security, belonging, physiological needs, while the high-end residential will rise to the art of thinking, self-realization and the height of faith.
5, environmental pollution
The pursuit of environmental awareness of home decoration more and more popular, green stone has become a popular element.
In the choice of stone, health, safety and environmental protection has become the primary consideration. Therefore, the green, non-polluting stone design more for consumers.