Newstar Granite is one of main products of Newstar Stone company. We have two granite factory,one slab warehouse and One Block dock, total around 35000M2 at stone town,Quanzhou city ,Fujian Province of China. Thousands of block and slabs materials in stock and equipped with high-tech facilities at factories. Meanwhile we own four granite quarries: pandang dark, newstar Red , Newstar Blue, and pandang grey, Our factories have totally more than 150 staffs with rich experience in granite industry. There have 200 granite colors can be selected, covers Green Granite, Yellow Granite,black granite,white granite etc and their products have tiles ,slabs, countertops,worktops, benchtop,vanity top,granite fireplace,cobblestone,paving stone and all kinds of stone products.

Newstar Marble also is one of main products of Newstar Stone company, We have one China marble factory and one world marble factory and,one marble shop, total around 15000M2 at Quanzhou and Yixing .These Material come over China, Spain,Jordan, lebanon, Egyp, Iran etc, we got the marble block from our well stone cooperated quarry owner directly and in China, we have marble quarry also. There have 300 marble colors can be selected with top quality. China Marble are mainly used in floor and wall tiles and imported marble are used in widely stone field such as column,carving etc, also are used at floor and walls.





Newstar Slate is one of leading Branch of Newstar Stone, Newstar Slate has consistently produced top grade slate for all kinds of decoration and buildings. With the professional technology in slate mining and processing, we rapidly take great share in slate business around world. Devoted in new products development, our products includes natural slate ,natural quartz, natural sandstone, natural limestone and other series, covers all kinds of slabs and tiles, flooring tiles, walling tiles, roofing slate, slate mosaic, Cultured slate, slate billiard,slate medallion, slate table etc.




Newstar stone offer more choices of travertine and limestone including slab and tiles in yellow, grey, beige, white with and without fossil, mosaic and onyx in honed, polish, acid washed, and brushed finish. We use the state of the art machinery to process our tiles and slabs. Now we are newly built one China Travertine & limestone Quarry to supply top quality concerning products for you ,figured with good quality,but competitive price. These Material come over China, Iran, Turkey, Portugal etc, we got the block from our well stone cooperated quarry owner directly and in China, we have our travertine quarry also. There have 30 travertine and limestone colors can be selected with top quality.

Newstar Stone (china) produce Quartz & Marbles slabs, tiles, Countertops, vanity tops, also include solid surface, compound marble, marbles tile and slabs , directly manufacturer and factory, welcome contact us.

Supply you various stone products from Andesite and Lava, most used in cobblestone, paving tiles, flooring exterior and interior tiles etc. Lavastone is very personalized, fashionable and distinctive

Granite countertops to the USA,the Europe, the Australia,and the Middle East,etc.Standard siz:96"×26",96"×36",108"×26",etc with 2CM or 3CM thickness and we also make the customized tops base on the drawing of the customers by our professional staffs.



Supply you all kinds of products of Sandstone,brilliantly colored formation sandstone,sandstone rock,sandstone garden,sandstone tile,sandstone pool ,red sandstone,sandstone picture,sandstone color,Navajo sandstone.
How About China Newstar Stone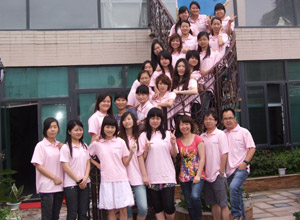 Newstar Group is a professional industry and trade integrated enterprise, specialize in various types of granite, marble, construction, decoration, craft stone products and kitchen, bathroom products, we has devoted ourselves to developing an integrated research and development, focus on industry, demanding profession, to meet global consumer demand for quality products, and the refined elegance of the global consumer expectations of the living environment
Newstar will keep developing under the support in the community , through the unremitting efforts of all staff, the spirit of hard and dedicated work attitude, quality of service, our company scale expanded rapidly, we set up some subsidiary companies, owned Newstar (Quanzhou) Industrial Co., Ltd, Newstar (China) Industrial co., Ltd , Newstar (Quanzhou) Stone Co., Ltd, Quanzhou VCT Stone Co., Ltd, Newstar (Quanzhou) Bath & Kitchen Company Ltd,etc.
Newstar based on domestic, targeted at the whole world, making the first brand of the world will be our faithful strategic target, As a products and total solution of services provider, our products are exported to Southeast Asia, Europe, America and Middle East countries, around nearly 200 countries and regions.
We improve sales and service network information platform for customers around the world to provide quality and convenient services, And "quality first, customer first" is the principle Newstar Hold.
1% progress every day, Newstar keep moving, gain more progress from exploration and practice . Yesterday, Newstar developed , today, Newstar growth in the future, Newstar will use the global vision and innovative services to meet customers around the world
Why Find Newstar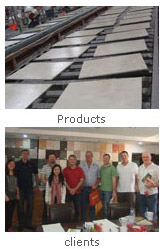 Price:
Directly Stone Supplier

Delivery:
Fast, no delay, on time.

Colors:
Most kinds of Stones and colors can be choose from China and all over the world

Quality:
Strictly Control System of Quality,Guaranteed

Service:
Strongest Staff & team,prompt Answer

Design:
Professional designer, making products as per factual works
We have Well-established Cooperator ,Partner,invested Company supplying all kinds of Kitchen & Bathroom products such as ceramic sinks, glass sinks, copper sinks, stainless steel sinks and Cabinets. Also other stone products in China. After good organization,we can ship them for you with best service.