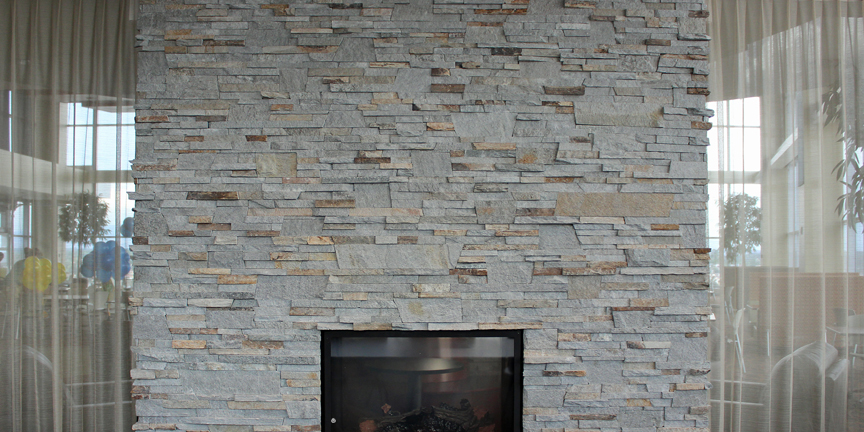 Cultural stone is not a separate stone, is processed by the stone, itself does not come with any cultural meaning, it is expressed to achieve a certain decorative effect of the processing and production methods. Cultural stone attractive feature is the color lines to maintain the original natural style, coupled with changes in the allocation of color, stone texture can be the connotation and artistic show exhaustive.
1, slate culture stone - natural version of rock has a special laminated board management, its grainy clear picturesque, delicate texture dense, bearing the sight of nature, the marshes of nature vividly, to express a kind of back to nature.
2, sandstone culture stone - sandstone surface and texture of a primitive atmosphere, like the ups and downs of the desert dunes, like the sea flat of the beach. It is the perfect harmony of the overall harmony and detail changes. Sandstone color clear, white as snow, yellow if the sand,
Hongsheng magma, like it is a hundred million years of steady temper, solemn, elegant.
3, rust stone culture stone - a rusty rust, rust, rust, purple rust and other types, colorful, pattern changeable, each piece are unique. Rusty plate with a warm affinity, in a relaxed and relaxed atmosphere gives a natural, original, mysterious, romantic feeling.
4, tile culture stone - natural tile board is the ultimate slate layered film, only a few millimeters in thickness, thin and tough. Put a variety of specifications of the tile board to do the form of variable arrangement or stack, can make the roof more three-dimensional sense. A variety of color combinations can be, So that the building more vitality.
5, mushroom cutter - mushroom stone wall with ancient castle shape, dignified and unrestrained, rugged appearance of highly stereoscopic, Brings nostalgic feelings. Mogu Dan is carefully crafted by the artificial, color can be any deployment, lines also you can freely run, so the overall effect of a unique.