Marble mosaic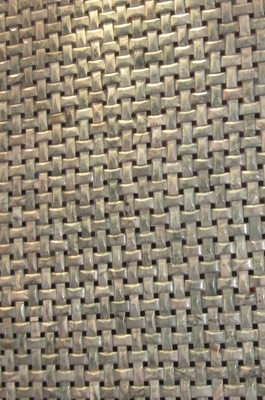 Mosaic
has a long history of architectural applications. Mosaic ideals and ancient mosaic designs can be traced back many centuries, representing by Italian mosaic, roman mosaic and Greek mosaic crafts from the hands of famous mosaic artists .Natural stone mosaics like
marble mosaic
emerged as a key member of modern mosaic group in recent decades, making the mosaic idea even brighter. A set of marble mosaic in proper designs has vast applications. More and more
marble mosaic floors, marble mosaic ceilings,marble mosaic walls and outdoor marble mosaic paving
are seen in modern buildings. Partnering with the leading
marble mosaic
manufacturer in China,crafts and imports hundreds beautiful designs of
marble mosaic,marble mosaic tiles
, in the form of
marble mosaic pattern,marble mosaic medallion,marble mosaic tile,marble mosaic
art piece and
marble mosaic border
, mounted on sheets ready for installations. Newstar stone
marble mosaics
are completely customizable in dimension, chip color, chip size and chip shape. Five basic stone mosaics are: mosaic pattern, made of stone chips in different shapes and sizes;
marble mosaic tile
, assembled with uniform square chips for simple decoration;marble mosaic medallion, resembling inlayed stone medallion but in the form of
marble mosaic
; mosaic border, in stripe designs for wall and floor bordering applications; and marble mosaic art. China Newstar stone mosaics are assembled by the hands of well-trained craftsman, based on drawings of professional designs.
Marble mosaic tiles
Tumbled marble mosaic tile
and polished
marble mosaic tile
are typically manufactured from 3/8" larger slabs of tile. Depending on the style of tile chosen the methods of manufacturing vary greatly. The key to this from a design standpoint is whether having a product that is machine produced or hand made has relevance to the project. Although the products differ in layout, square versus interlocking, because of the nature of the product layout both produces a seamless field.
Polished mosaic tiles are typically not formed from broken mosaics. They are usually uniformly cut into 1"x 1" squares that are then glued onto 12" x 12" mesh mounted tile backings. This is an automated process and as such produces a very uniform result. The tiles typically have a 1/16" separation between the
marble mosaic tile
squares and to maintain a seamless look that separation should be used between the full tile sheets. It is possible to use larger tile spacers but that may compromise the integrity of the look for a tumbled marble flooring.
11/2 to 3 inch pieces. Then the pieces are placed in a tumbler which rotates the
marble mosaic tiles
with an abrasive which softens all sharp ends and bevels all the edges so there are no rough areas exposed. These pieces are then hand puzzled onto a 12 x 12 inch interlocking mesh backing. It is critical that installers do not use any spacers otherwise the seamless concept will be compromised.
Finally, the biggest concern for many is how easy or complicated is the installation. Like the pebble tiles, the application is very straight forward. The biggest key is making sure the
marble mosaic tiles
interlock or that the seam lines are less than 1/16". The other important point is cleaning the excess grout off the installation so that the individual pieces stand out.