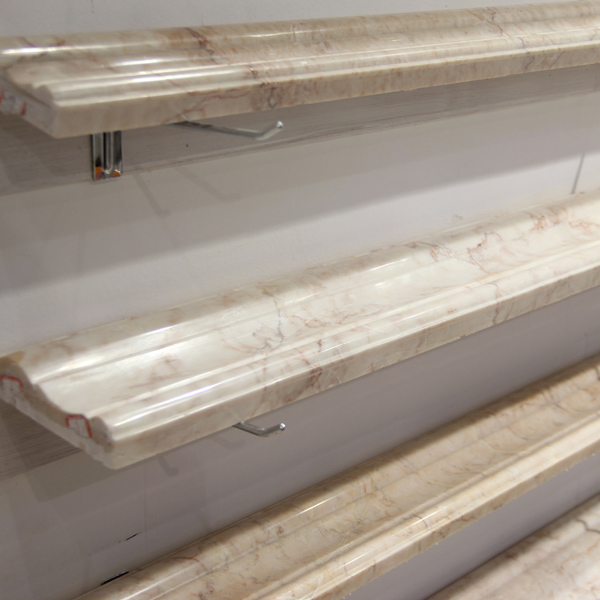 Natural stone lines: made of natural stone, commonly used as indoor and outdoor construction, the main decorative role for a class decorative material. Shaped stone lines, is as distinct from the class need flat stone line stone line processing complex, however, because the lines shaped stone decorative and representative, we regard the general lines classified as special-shaped line category, also known as stone flower line, referred to as lines or flex.
Natural stone (shaped) line is usually made of natural marble, granite blocks processed into a single or more pieces of mosaic composition, form a whole, continuous stone lines, mainly used as door frames, window frames, handrails, countertops, eaves, edge building corners, waistline, baseboard, etc., to achieve the visual effect of the bad parts of the cover, from the modification or landscaping purposes. Of course, in addition to stone lines can play a decorative role, but also has some practical value, for example, play a protective role, especially in some easy to wear with a broken place, such as decorative materials of different interfaces and shut at the collision at the corner so easy and many more.
Stone by stone lines are not part of the processing, but the artificial stone mold repression.