March is the first month after CNY holiday, there is a saying in China "A year's plan starts with spring." Well begun, half done. Newstar set March as the knowledge enhancement month, hope to improve ourselves more quickly in this month and have good improvein the New Year.
The Xiamen Exhibition was from March 6th- march 9th. Newstar team sacrificed the weekend rest time to learn more and better by visiting the Exhibition with camera, pen, notebook etc. Good memory as lousy written, we took lot of photos and written down the key point that the exhibitor reminding us to pay attention to.
A sharing meeting was hold after getting their notes into shape. Which could help everybody got more fresh knowledge from others, it help us improve more rapidly with the power of the teamwork.
As Newstar always keep learning with happy. At the end of the month, we went outing and see the rape flower in the town, to relax ourselves after our hard working. It's was total a peace and beautiful place, walking down the path, breathing the fresh air and viewing the beautiful rape flower, enjoying the sunshine. You can feel everything just all right and touching you softly.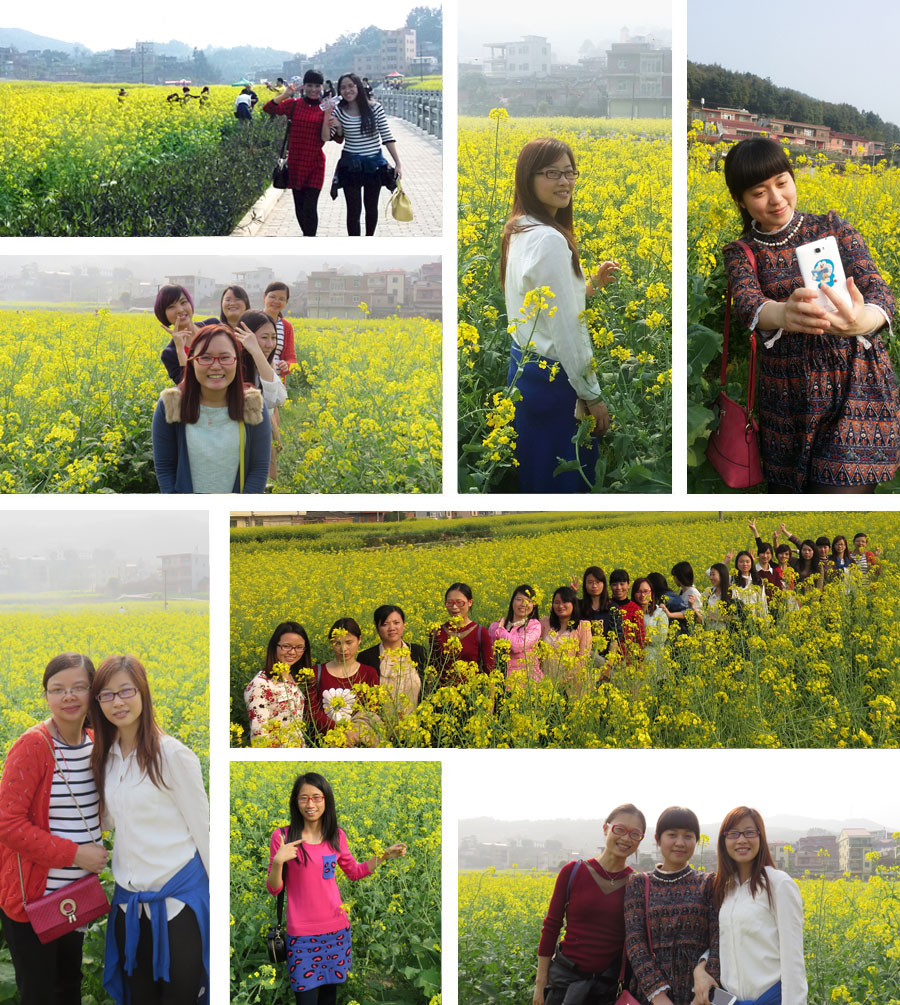 Knowledge enhancement month is only a 31 days' time, but our capacity building will never too much. No one will refuse to be excellence in Newstar.
To be better, to serve our partners better is an eternal theme here. We sincerely welcome you to join us to sharing with us.