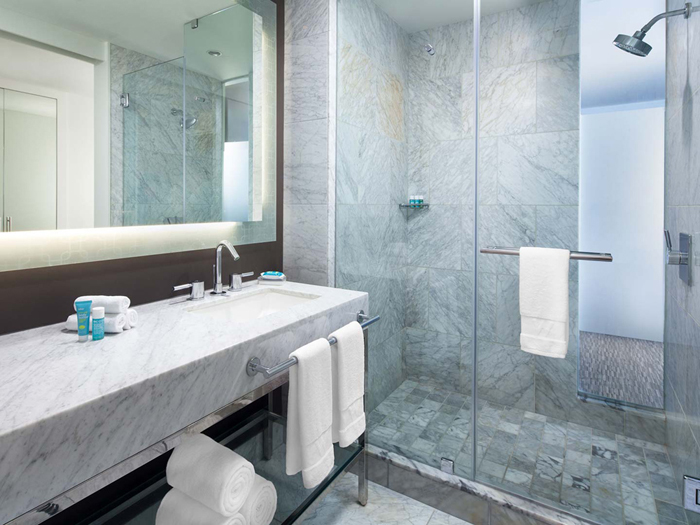 Recent media reports of high-end natural stone laying a year after the crack news, stone in the end is a natural good, or man-made good?
Stone used in decoration can be divided into natural stone and artificial stone can be divided into two kinds, of which natural stone in daily use is mainly divided into two kinds of marble and granite, there are textures, known as marble to dot-based, known as the flower Post stone. The artificial stone usually refers to the resin, aluminum powder, paint and curing agent made of artificial solid surface material, between the two from the shape to the nature of a certain difference.
Natural stone and artificial stone of different advantages, consumers should be in accordance with the purchase of different locations in the home to buy. Purchase stone not only need to focus on appearance, its performance and quality are equally important. In general, natural stone refers to the extracted from the natural rock out, with high compressive strength, abrasion resistance and durability. Because of its surface pores, so the stain is weak. Stone factory, businesses will be in its surface water treatment, but the general use of a longer time, because of wear and other issues, usually need to re-polished curing. In the interior decoration, the TV table, window countertops, indoor flooring and other suitable for the use of marble. While the threshold, kitchen countertops, outdoor ground on the use of granite. Artificial stone in color, moisture, acid, alkali, high temperature, patchwork is better than natural stone, suitable for use in some harsh environments, such as kitchen, bathroom, balcony and other places. The choice of stone on the balcony to slip and wear-resistant, not fade-based, while the toilet stone in the need for anti-skid, anti-acid, anti-alkali and moisture protection. Artificial stone easy to clean, dirt can be cleaned with soap or detergent. Relatively speaking, the natural stone heavier, two docking, the man-made stone can not be as seamless stitching. But the natural stone more natural, more upscale.