On April 11st, 2015, Newstar team with thorough preparations departed for Newstar 11th Coverings in Orlando, USA. We were excited to see our kindest clients and friends again. We already made a date with them.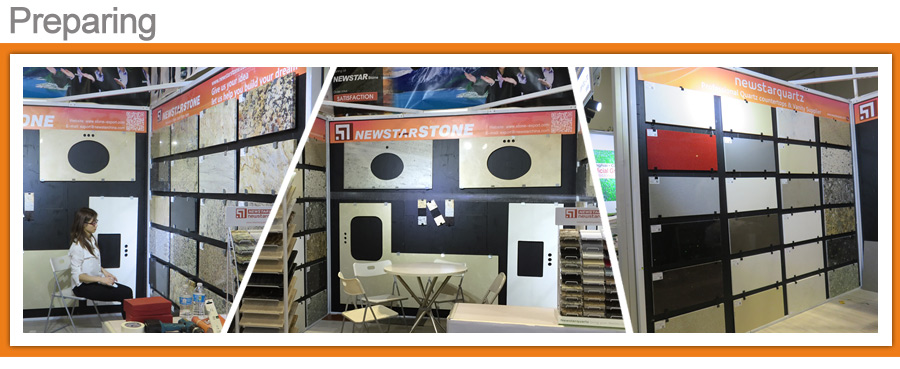 During trade show from April 14th to 17th, Newstar team showed enthusiastic attitude, professional services, and positive recommendation to the customers according to their projects and requirements. Many old customers came to visit us and described more details for new order. And lots of new clients loved our booth ,as there are granite, marble, quartz wonderful products available ,what's more as our helpful team .They were impressive with our team, and they were happy that they can choose and see different material easily in our booth. Many friends and other exhibitors spoke highly of Newstar during 2015 Coverings.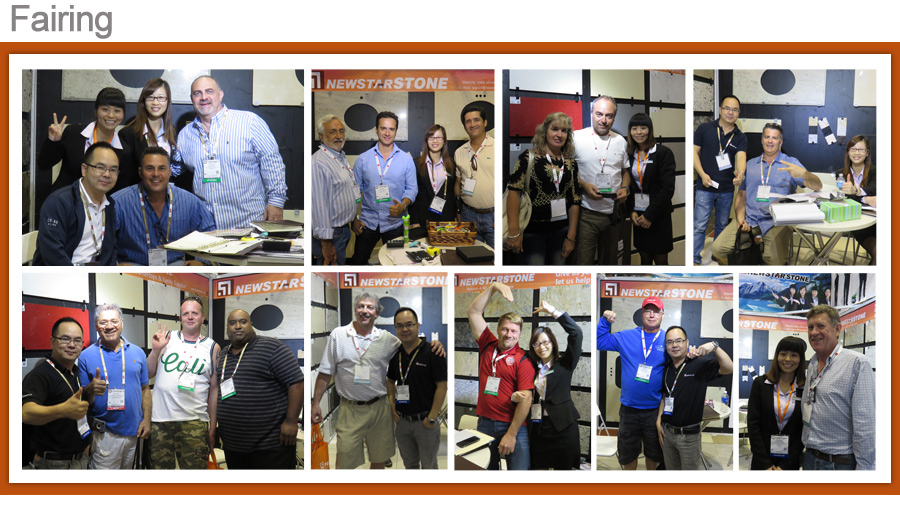 After trade show, Newstar team visited our some of our clients around the United States and some famous company in USA like Caesarstone, MSI etc. It's a good occasion to take stock and to look to the future with our clients. We also did some research for the 2015 quartz market. There are 40% quartz materials for the project now and it will be more and more popular. Newstarquartz have already prepared well to welcome new changes. We have rich experience to do prefabricated countertop & vanity top for different projects and supply quartz slab directly.