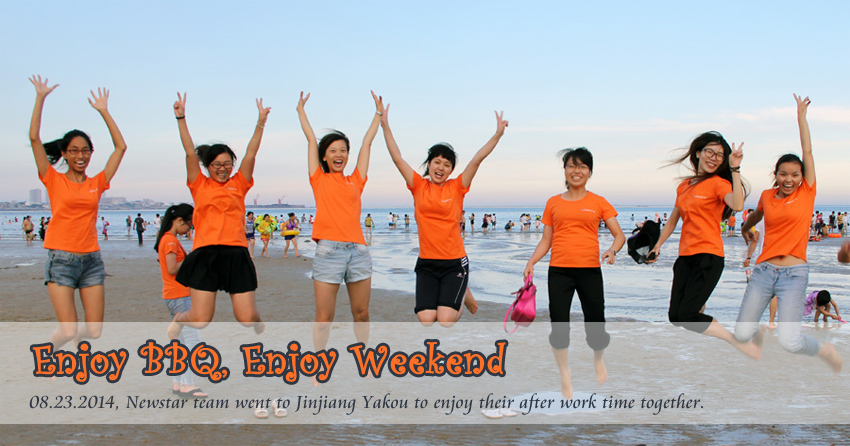 August is a hot but a beautiful month for outdoor activity. On August 23th, Newstar team went to Jinjiang Yakou to enjoy their after work time together. Yakou is one famous seashore leisure resort, where you could forget all your tied and enjoy the wind and waves very well.
As you could see in the picture, every enjoyed the warmly sunshine, beach, waves, wind.

They divided into groups, drawing by hand on the beach, imaged colleagues, animals, flowers etc.

With nice sea wind, they enjoy the speed boat and heard the waves washing against the boat, sound cool.

Appreciated the once demeanors of General Shilang. Looked up at the sculpture, it's made of granite, seems so strong like the Shiliang heroic.
When night falls, we took the pre-prepared food, such as fishes, sausage, vegetable, meat, fruit, juice etc. Although we spent about 40 minutes to fire up the grill, but everyone felt happy. We enjoyed the BBQ and eaten up the food.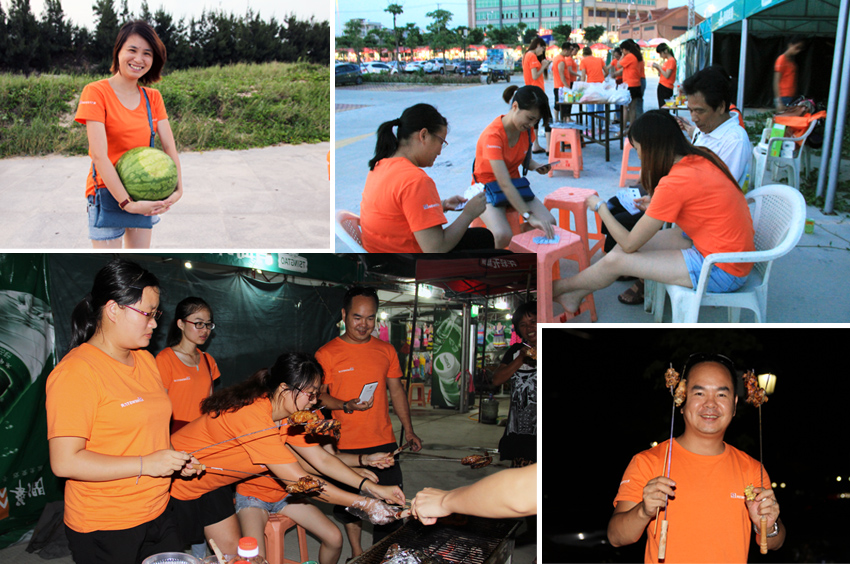 Keeping the "Happiness, Passion, Dream, Struggle" in mind and behavior is what they have been doing, such a sunshine, lovely, adhere to the dream, struggle and professional team, you will never want to miss them. Visit them and share with them.