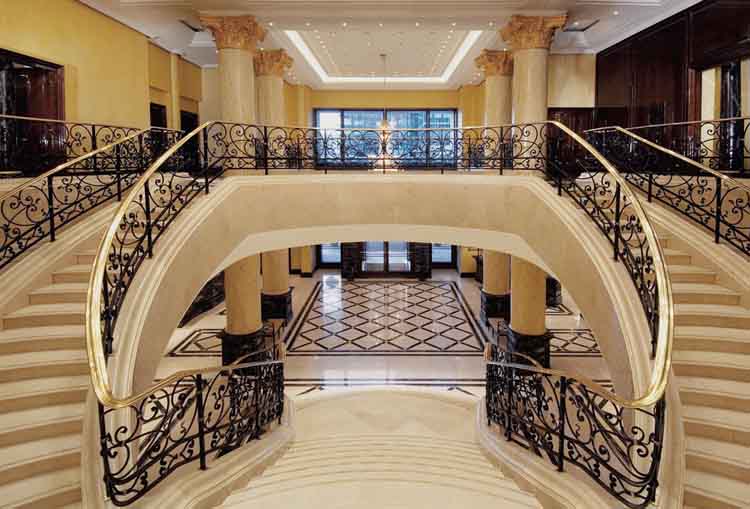 Home improvement stone decoration to choose, or else spent a lot of money, the final selection of the stone color quality is not good. Decorated with different locations, the corresponding stone varieties have to choose the color.
Natural finishes in addition to the need to consider the choice of color, but also consider the function of the building. In the home, the living room and bedroom decoration should use warm colors to show warmth, comfortable atmosphere; and for the bathroom, the kitchen decoration should choose Su-ying clean cool colors to show clean.
The following ten points in the choice of stone when you pick to the satisfaction of the stone.
First, the thickness of the stone to be uniform, not thinner than 1.5 cm, four corners to be foot, must be at right angles, trimming there is a clear mechanical pattern or burst edge.
Second, the brightness is better. The surface is not pitting, brightness at least 80 degrees or more.
Third, the surface pattern, pattern to be uniform, no obvious variegated, color to be basically the same.
Fourth, the internal structure should be close, there can be no cracks.
Six, the same two pieces of each other percussion, not broken.
Seven, hand touch the surface of the sample has a sense of silk, no astringent sense, no obvious sense of uneven.
Eight, nose smell no pungent chemical smell.
Nine, with the nail to scratch the surface of the plate, no obvious scratches.
10, visual samples of pure color is not cloudy, the surface is not similar to the plastic plastic texture, the back of the board without small pores.