On 26th April 2014, Our Newstar team departed for Newstar's 10th Coverings in Las Vegas, USA.
It took us 15 hours to Las Vegas from China by air, but we didn't feel tired, on the contrary, we were excited, as we could see our kindest clients and friends again. We have made a date with them during April. We invited them to visit us and they almost love to be there.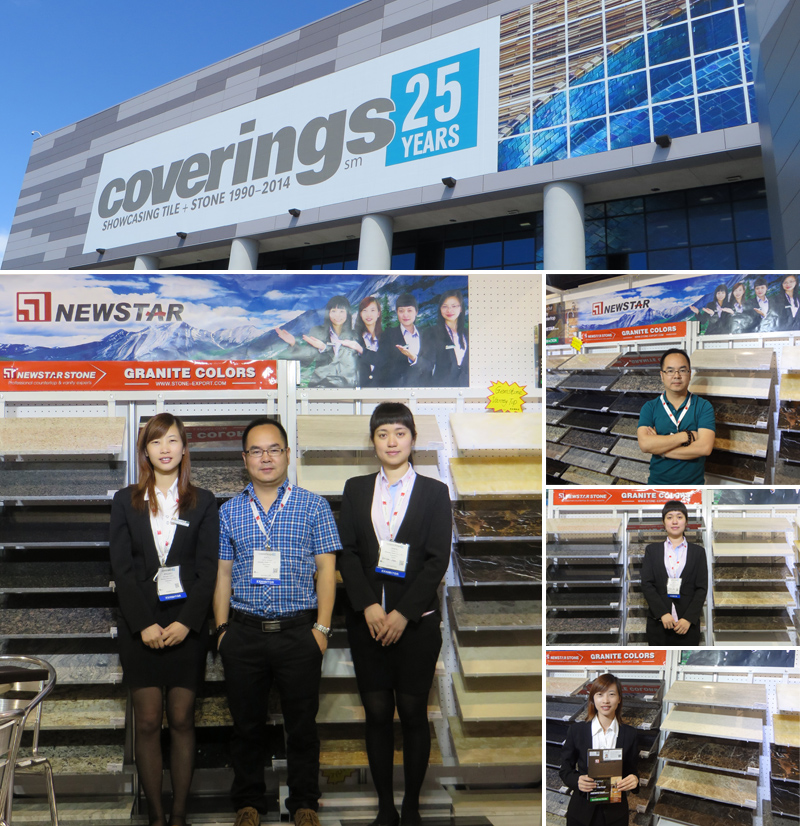 On 27th and 28th, we decorated our booth with prepared different materials including granite, marble, quartz, there are granite tile, countertop, vanity top, sink, cabinet, making our booth plentiful and perfect.
During 29th April to 2nd May, Newstar team showed enthusiastic attitude, professional services, and positive recommendation to the customers according to their projects. Many old customers came to visit us and described more details for new order. One of our old clients who has done business with us around 10 years, she helped us to do some recommendations, as she trusts Newstar and we can take care of clients' orders and projects. She told our new visitors "Newstar is good, everything is good, feedback fast, timely delivery, good packing, and you should choose Newstar ". That is true, that is the attitude we deal with our work. And we did really appreciate for her help. Obviously, our news clients were impressive with our team, and they were happy that they can choose and see different material easily in our booth. Good things, they showed their intention to cooperate with us, and introduced more potential friends or partners to our booth, they enjoyed our conversation and service and wonderful products. Many customers and other exhibitors spoke highly of Newstar during 2014 Coverings.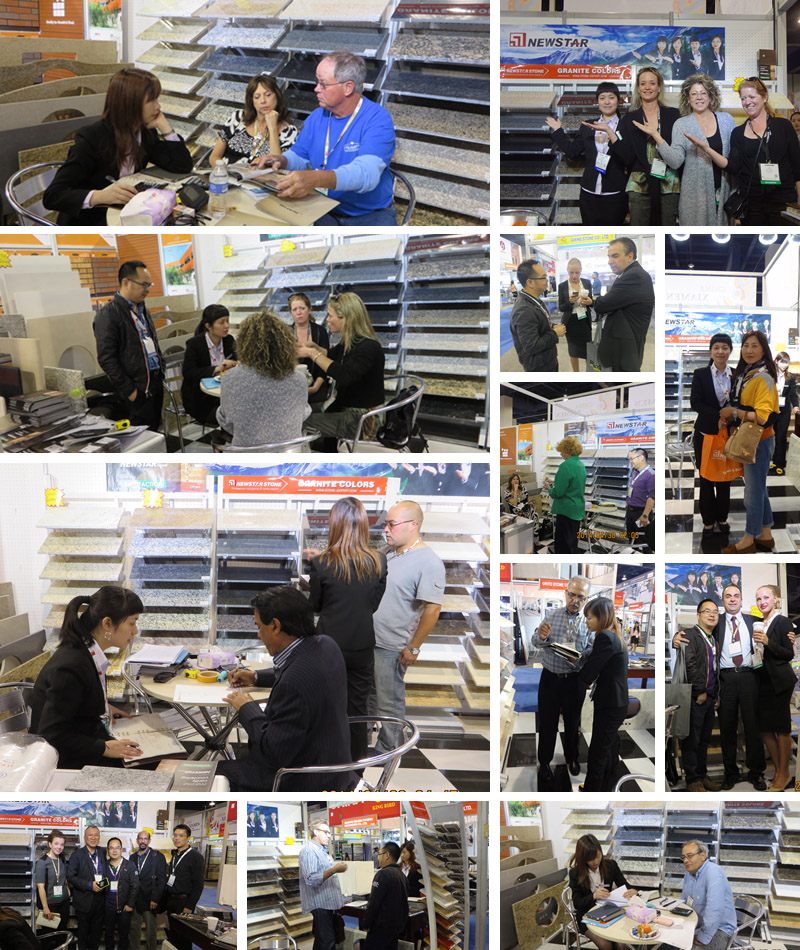 During Fair, the Government Department also visited our booth, they expressed their appreciation to us as our booth have the most clients at China Delegation and also promised they would do better job and support us as Newstar enjoys high reputation at Stone field!
We Newstar attended Coverings in Orlando, United States since 2005, so far we have many customers from Coverings and supply for many different projects in USA like Houston, New York, Las Angeles, Miami ect. Newstar will also attend 2015 Coverings in Orlando again, welcome to visit us, we promise you will get much experience from Newstar.